President's Message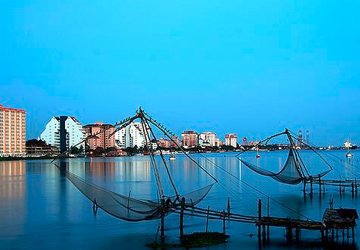 We have great pleasure to launch the official web site of Kerala Corrugated Box Manufacturers Association highlighting the profile and activities of the Association. Our Association has been functioning for more than three decades doing selfless service to the corrugated box manufacturing industry in Kerala irrespective of members and non members. Our association is affiliated to the Federation of Corrugated box manufacturers of India and our activities are in par with the activities of the Federation. We are publishing a house magazine through which we are disseminating the latest technological news both national and international levels. Ours is the only magazine in India on packaging industry which distributes free of cost to the leading corrugators all over India. We conduct technical seminars on varied subjects lead by the veterans in the packaging industry every year. We sponsor managing committee meetings of the national body of the Federation. Our Association takes remedial actions when industry faces problems like price hike, shortage of raw materials etc.
Our Association has taken the challenge of hosting the annual conference of the Federation and a packaging exhibition during 2015. Various working committees have already been formed and started working on that mega project. First time in the history of the Association such a mammoth project was entrusted with the Kerala region. A separate link is being created in this site exclusively for the National conference soon. Our Association is also fortunate enough to get the opportunity of being the President of the Federation during the year 2015 by Sri N.X.George, former President of the Association. We also got the opportunity of being the Editor of the Corrugator magazine of the Federation by another past President, Sri R.Suresh.
The Association has the following projects in its cards such as (1) Acquire an office building of its own, (2) Starting a Packaging School, (3) Setting up of a quality testing Lab. (4) Arranging a Packaging books Library, etc., etc.
In order to make the Association more stronger, efforts are in progress to attract all the corrugators under one roof, Kerala Corrugated Box Manufacturers Association.